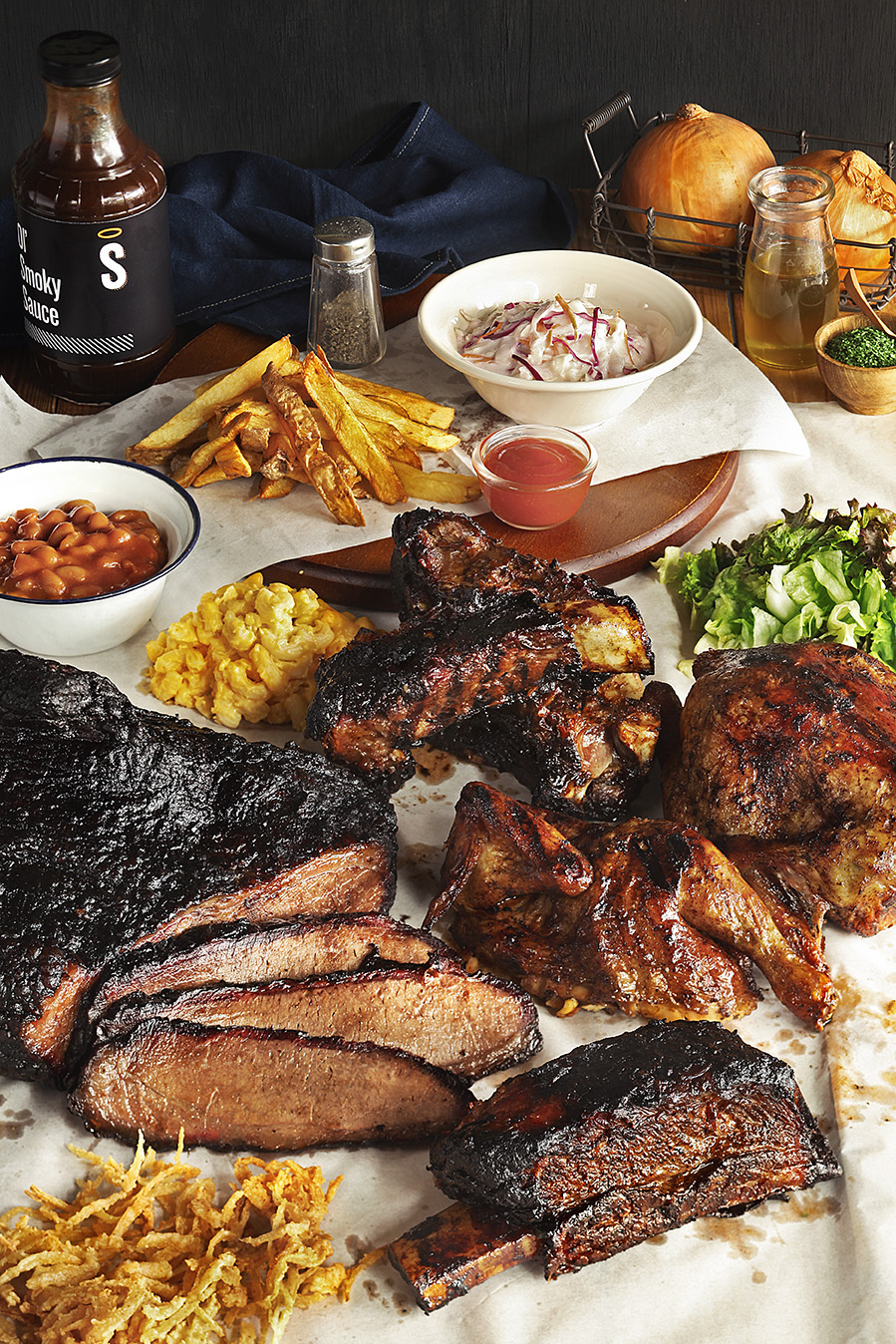 Offering the best flavored BBQ, smoked and grilled to perfection.
We smoke 'em low 'n' slow.
Holy Smokes is a Texas-style slow-smoked BBQ house at its very best! Standing by the low 'n' slow technique of Texas BBQ, we guarantee that your unfulfilled cravings for good meats will be satisfied. With a fast casual dining concept that brings a relaxed and family-friendly atmosphere, it is the ultimate carnivore's paradise.
Let's Get Smokin'!
DINE-IN OR TAKEAWAY
Come hang out at our joint! We are open 7 days a week, serving up the finest, best flavored slow smoked goodness.
Feel like grabbin' some grub to go? Give us a ring and we'll have your order ready for you.
LOCATION
JAKARTA yogyakarta
Wolter Monginsidi 27
Kebayoran Baru
(021) 722 1795
HOURS
Weekdays
11:30 am to 3 pm
5 pm to 10 pm
Weekend
11:30 am to 10 pm
Jl.Kaliurang KM 5.7 No 23A
Yogyakarta 55281
(0274) 565 232
HOURS
Weekdays
11 am to 10 pm

Weekend
11 am to 10 pm
Rukan Garden House Blok-B No.5
PIK Boulevard
0813 1441 2276
HOURS
Weekdays
11:30 am to 3 pm
5 pm to 10 pm
Weekend
11:30 am to 10 pm